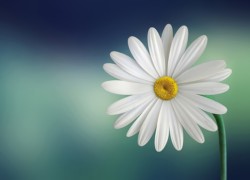 Q: We are manufacturing cannabis products, legally, in California, but are struggling with cleaning cannabis residue. We cannot find any current Good Manufacturing Practice (cGMP) documentation to help us. Can you help us?
A: The U.S. FDA and all federal regulators comply with the regulation of marijuana as a Schedule I controlled substance under the Controlled Substances Act. The FDA has approved the use of a few marijuana derived drugs. The FDA supports research with drugs derived from marijuana under proper registration and oversight.
Fundamentally when processing marijuana for making regulated drug products, the same guidance that applies to cGMP for pharmaceuticals applies to medical cannabis products.  Alconox, Inc. has experience recommending cleaners for all sorts of herbal and botanical residues, resins, and extracts processing equipment used in cosmetics, dietary supplements and pharmaceuticals.   These same detergents are effective on cannabis residues.  Alconox, Inc. can provide technical support for cGMP manufacturing with information about how to use and complete cleaning validations for drug manufacturing, including approved medical cannabis products.   Alconox, Inc. can provide support for proper use of cleaners in accredited laboratories and manufacturing plants involved in testing with these drug products.
They use, per our recommendation, two critical cleaning detergents from Alconox Inc. tough enough to tackle botanical residues.
KeylajetⓇ Low-foaming High Alkaline Liquid is ideal for CIP and washer cleaning to remove tough, sticky, waxy botanical residues, resins, and other highly adherent organic and oily soils. And of course, much more.
DetonoxⓇ Heavy Duty Liquid Detergent is ideal for hand and ultrasonic use on difficult botanical residues. It is a non-caustic detergent for exceptional removal of cosmetic and pharmaceutical polymers, sticky extracts, resins, creams and lotions.
If your manufacturing application requires removal of tough botanical residues or other contaminants related to botanicals, ask us an application specific question at Ask Alconox or Request a Sample of Detonox or Keylajet detergent.
To request any Alconox, Inc. detergent for free, please complete the questionnaire at Get Sample. For more information about any one of our Alconox, Inc. detergents, consult the technical bulletin for each product. Or click here to access each of our detergent's Safety Data Sheets.
Do you have a critical cleaning question for the experts at Alconox, Inc.?  Search TechNotes to see if it's been answered before or Ask Alconox.
Contact us any time: cleaning@alconox.com