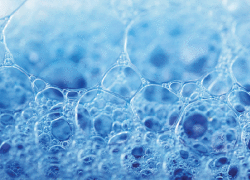 Q. We just purchased Alcojet® which is a low-foaming detergent. The one we used before was non-foaming detergent.  What's the difference between "low" and "non?" Will Alcojet® cause a foaming problem?
A. Alcojet® is designed for use in automated cleaning applications that require no foam problems. Alcojet® has an anti-foam agent that becomes effective at circa 110 deg F (45 deg C). As long as you clean at above 110 deg F Alcojet® will be non-foaming. Below that temperature, Alcojet® is low-foaming and can still be used in most automated washing applications without problems.
Want to try Alcojet® in your application? Click HERE to request a free sample.