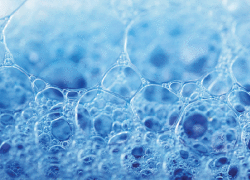 Q. We just purchased Alcojet which is a low-foaming detergent. The one we used before was non-foaming detergent.  What's the difference between "low" and "non?" Will Alcojet cause a foaming problem?
A. Alcojet® Low Foaming Powdered Detergent is designed for use in automated cleaning applications that require no foam problems. Alcojet detergent has an anti-foam agent that becomes effective at circa 110 deg F (45 deg C). As long as you clean at above 110 deg F, it will be non-foaming. Below that temperature, Alcojet cleaner is low-foaming and can still be used in most automated washing applications without problems.
To request this or any Alconox, Inc. detergents for free, please complete the questionnaire at Get Sample. For more information about any one of our Alconox, Inc. detergents, consult the technical bulletin for each product. Or click here to access each of our detergent's Safety Data Sheets.
Do you have a critical cleaning question for the experts at Alconox, Inc.?  Search TechNotes to see if it's been answered before or Ask Alconox.
Contact us any time: cleaning@alconox.com