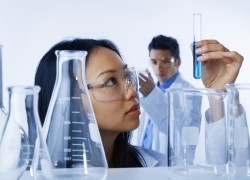 Q. We are interested in Alconox detergent for cleaning during our production process. Since we produce several kinds of medicine, we need to be sure Alconox do not leave any residue after cleaning. We want to test the residue of Alconox® by UV method or HPLC method. Could you send reference or guide on these methods?
A. Per the cleaning validation references, Alconox detergent can be detected using direct UV vis or HPLC methods. Please send an email to cleaning@alconox.com requesting the current details of these two methods and we will be happy to send them to you. 
To request any Alconox, Inc. detergents for free, please complete the questionnaire at Get Sample.  For more information about any one of our Alconox, Inc. detergents, consult the technical bulletin for each product. Or click here to access each of our detergent's  Safety Data Sheets.
Do you have a critical cleaning question for the experts at Alconox, Inc.?  Search TechNotes to see if it's been answered before or Ask Alconox.
Contact us any time: cleaning@alconox.com