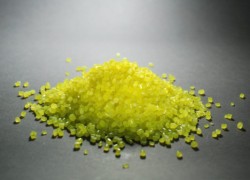 Q. What cleaning agent would you recommend for polyarylamide plastic. It has high glass fiber content and relatively low water adsorption.
A. Polyarylamide plastic is part of the polyamides family and, as such, has an inherent chemical resistance. While these compounds display a good resistance to chemical reagents, the amide function in the resin matrix makes them sensitive to certain chemicals. Therefore, we like to recommend Liquinox® Critical Cleaning Liquid Detergent, which is a non-caustic, non-oxidizing cleaner good for manual, soak and ultrasonic methods.
For reference, here are some risks of using harsher detergents or cleaning methods…
Polyarylamide plastic is very rapidly degraded by:
Powerful oxidants (03, Cl2, etc.)

Highly concentrated mineral acids (H2SO4, HNO3, etc.)
It is degraded at ambient temperature by:
Diluted mineral acids

Acetic acid and formic acid
It is degraded at high temperature by:
Strong bases (KOH, NaOH, etc.)

Most organic acids

Formaldehyde
All of the above sums to, in Alconox, Inc. aqueous cleaner world, the use of the high emulsifying, yet very mild Liquinox detergent.  One of most popular, widely used, and our flagship liquid concentrate detergent.  You can safely use Liquinox detergent with other polyamides as well.
To request a sample of Liquinox detergent or any Alconox, Inc. detergents for free, please complete the questionnaire at Get Sample. For more information about any one of our Alconox, Inc. detergents, consult the technical bulletin for each product. Or click here to access each of our detergent's Safety Data Sheets.
Do you have a critical cleaning question for the experts at Alconox, Inc.?  Search TechNotes to see if it's been answered before or Ask Alconox.
Contact us any time: cleaning@alconox.com