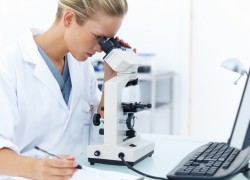 Q. We have a client who is about to begin using a peristaltic pump to obtain sewage samples from multiple sources. How should they clean the pump and tubing?
A. To clean the pump and tubing use a warm 1% Liquinox™ Critical Cleaning Liquid Detergent, solution (10 mL/L) followed by a thorough rinse.  You can pump 1 system volume of Liquinox detergent through the tubing using the pump and then rinse with 3 system volumes of water.  The outside of the pump can be scrubbed and rinsed using the same solution and a brush.
To test this or any Alconox, Inc. detergent for free, please complete the questionnaire at Get Sample. And if you have a question for our experts about critical cleaning, please visit Ask Alconox.