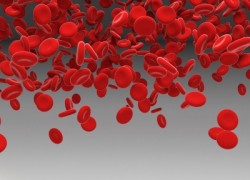 Q. How can I clean blood off of quartz cuvettes for laboratory cleaning?
A. I recommend using a lukewarm (100F or 40C, definitely not exceeding 130F or 55C) 1% Tergazyme® Enzyme-Active Powdered detergent solution (10 g/L or 1.25 oz/gal) to soak your quartz cuvettes. Rinse thoroughly. Use freshly made up Tergazyme solutions that were made within the last 8 hours. Tergazyme is a protease enzyme detergent that is effective at removing blood stains, as well as any other proteinaceous residue. Do not use it at elevated temperatures (above 130F/55C as mentioned) or you risk denaturing the protease enzyme and setting the blood stains. Use fresh solutions so the enzyme is still active.
To request an Alconox, Inc. detergent for free, please complete the questionnaire at Get Sample. For more information about any one of our Alconox, Inc. detergents, consult the technical bulletin for each product. Or click here to access each of our detergent's Safety Data Sheets.
Do you have a critical cleaning question for the experts at Alconox, Inc.?  Search TechNotes to see if it's been answered before or Ask Alconox.
Contact us any time: cleaning@alconox.com