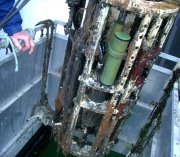 Q. Is Detojet, Low-Foaming Liquid Detergent, compatible with ceramic aluminum oxide and polysulfone?
A. Detojet solutions are compatible with aluminum oxide ceramics. There is need to be concerned about polysulfone. Alconox, Inc. has some data that indicates that polysulfone reverse osmosis membranes will have the permeability of the membrane reduced by the bleach in Detojet. More commonly, non bleach containing detergents such as Tergazyme are used to clean polysulfone membranes.
To receive a free sample of Alconox, Inc. detergent, like Detojet or Tergazyme, please complete the form here at  Get Sample Or ask our cleaning experts a technical cleaning question at Ask Alconox.