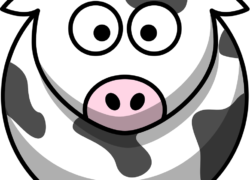 Q. Alconox was recommended as a cleaner for one of our polycarbonate products that is machined. We want to remove any residue. The main question is does Alconox or any other recommended detergent have animal origins? If there are no animal origins, is there a certificate stating this?
A.  All of the equipment used to make these detergents is dedicated to their manufacture and does not come in contact with any animal derived ingredient.  Insofar as there are no animal derived ingredients involved, there is no source of Bovine Spongiform Encephalopathy (BSE), Transmittable Spongiform Encephalopathy (TSE), or Genetically Modified Organisms (GMO).  These detergents do not contain, nor have they been manufactured with materials containing animal tissue derivatives as defined by Commission Regulation EMA/410/01 rev.3.  These detergents do not contain any animal derived ingredients as defined by EU 722/2012.or ISO 22442.
We would be happy to provide our statement per request.
To request any Alconox, Inc. detergents for free, please complete the questionnaire at Get Sample.  For more information about any one of our Alconox, Inc. detergents, consult the technical bulletin for each product. Or click here to access each of our detergent's  Safety Data Sheets.
Do you have a critical cleaning question for the experts at Alconox, Inc.?  Search TechNotes to see if it's been answered before or Ask Alconox.
Contact us any time: cleaning@alconox.com