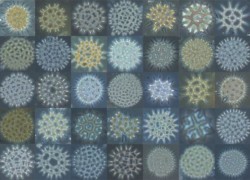 Q. What is best product to remove algae from water chiller system?
A. It's important to prevent deposits and clogs and maintain your chiller tubes according to the manufacturer's directions. This will help them operate reliably and efficiently. To remove organic material and accomplish descaling, we recommend an alkaline and acidic cleaner, respectively.
For removing organic and biologic material we would first recommend taking advantage of both the potent emulsification properties and protein enzymes in Tergazyme® Enzyme-Active Powdered Detergent.  If a liquid concentrate is preferred, Liquinox® Critical Cleaning Liquid Detergent is also a powerful emsulifier of organic and oily residues (note that it does not contain enzymes.)  Both of these can be used at 1-2% concentrations.
Aqueous cleaning with Citranox® Liquid Acid Cleaner and Detergent, is recommended for routine cleaning of water chiller systems and removing scale. Typically a 2% solution of Citranox detergent is circulated to remove scale and other deposits, followed by flushing the system with water to rinse. Citranox cleaner is a phosphate free, concentrated cleaner developed for high-performance removal of metal oxides, scale, salts and other residues. It is also corrosion inhibited and free rinsing.
To request these or any Alconox, Inc. detergents for free, please complete the questionnaire at Get Sample. For more information about any one of our Alconox, Inc. detergents, consult the technical bulletin for each product. Or click here to access each of our detergent's  Safety Data Sheets.
Do you have a critical cleaning question for the experts at Alconox, Inc.?  Search TechNotes to see if it's been answered before or Ask Alconox.
Contact us any time: cleaning@alconox.com