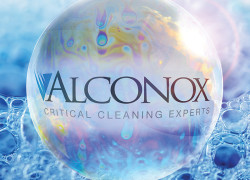 Join us in Atlanta, GA on March 6-10, 2016, for the world's leading conference and exposition in laboratory science, PITTCON. Come visit our booth, #1627, to receive our fun, unique gifts, expert technical support for critical cleaning applications and detergent samples.
More about Alconox, Inc.:
Our lab detergents are effective on an array of soils, yet leave no interfering residues on laboratory equipment, glassware and instruments.  We're used to tackling the tough stuff. Alconox, Inc. has been cleaning up acts for over 70 years.
Here's how to get some Alconox, Inc. technical assistance, validation support, and free samples: