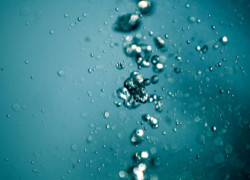 Q. How would we determine appropriate degassing time for a solution with ultrasonic cleaner? We are cleaning with distilled water with Alconox detergent.
A. Degassing time for an ultrasonic detergent solution varies with amount of dissolved carbon dioxide, which itself can vary across different detergents. In general 10 minutes is more than enough to degas any normal detergent solution. You can turn on the ultrasonic tank and observe when bubbles stop coming out if you wish to degas for less than 10 minutes.
To request any Alconox, Inc. detergents for free, please complete the questionnaire at Get Sample.  For more information about any one of our Alconox, Inc. detergents, consult the technical bulletin for each product. Or click here to access each of our detergent's  Safety Data Sheets.
Do you have a critical cleaning question for the experts at Alconox, Inc.?  Search TechNotes to see if it's been answered before or Ask Alconox.
Contact us any time: cleaning@alconox.com