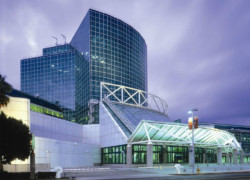 Visit Alconox, Inc. at WESTEC, September 12-14, 2017. Stop by Booth #2525 at the LA Convention Center to receive our unique gifts, expert technical support for your critical cleaning applications, and detergent samples.
Alconox, Inc. precision manufacturing cleaners make short work of stainless steel passivation applications, removal of mold release agent, and cleaning of cutting oil residue. Our detergents can assist in automated and ultrasonic cleaning of titanium, aluminum, stainless, cobalt chrome, zinc plate, nickel, copper and more. Best of all, our detergents are biodegradable, residue free and drain safe.
To learn more about the specific cleaning applications we can tackle in the precision manufacturing industry, click over to the Precision Manufacturing section of our website.