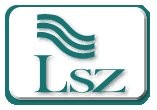 Q. How do you dispose of Ledizolv and used Ledizolv solutions?
A. Ledizolv itself is a non-hazardous solution which either as concentrate or unused dilute solution can be disposed to drain in any quantity. Used Ledizolv from a homeowner is likely to contain lead, but by definition, household waste is non-hazardous, so it can be disposed of in a toilet legally. Wrap up all the rags and mops used in cleaning and put them in a taped closed plastic bag and dispose of them as solid waste.
A contractor does not have the legal exemption and must consider if the used ledizolve solutions exceed the 0.5 ppm lead content federal limit. As a small waste generator contractor of less than 200 kg/mo of waste, they can dispose used solutions to drain as long as they do proper hazardous waste testing (a TCLP test – toxic characterization of leaching properties) and reporting to comply with RCRA (resource conservationa and reclamation act).
A large waste generator of over 200 kg of waste per month typically has to pay to have the waste disposed by a hazardous waste hauler in addition to the testing and reporting. Both small and large contractors typically do not have problems with the TCLP testing that has to be done on the taped up solid waste from their jobs, but it is not unusual to have problems with exceeding the 0.5 ppm limit for lead in used ledizolv solutions and rinse water.
Some experienced contractors that have expertise in waste treatment have been known to collect the liquid waste in 55 gal drums and then treat with bleach and caustic soda to precipitate out the lead for disposal as solid waste and then have the resulting supernatent fluid pass a TCLP test and be able to be disposed to drain – we do not know how much bleach or caustic is appropriate to use because we are not experts in waste treatment.
Learn more at http://www.ledizolv.com/.