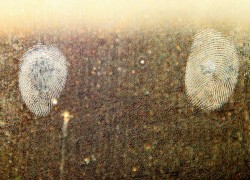 Q. I am getting foaming and poor fingerprint removal I have examined Detergent 8 and Liquinox. Do you have other suggestions?
A. Both Liquinox® Critical Cleaning Liquid Detergent and Detergent 8® Low-Foaming Ion-Free Detergent can effectively remove fingerprint residues.  Unless you otherwise have a need for an ion-free detergent because you are cleaning off electronic or semiconductor ion sensitive substrates (which it is excellent at), I would recommend using Liquinox detergent because it is more economical.  
As Liquinox cleaner is a foaming detergent, it is suited for scrubbing, soaking or sonication.  Often times scrubbing can be the most effective method as it adds direct mechanical energy to assist.
As you mentioned the foaming as a potential issue, you may have looked at Detergent 8 for the low foaming characteristics.  If you require a low foaming liquid concentrate as you are cleaning via a washer or high pressure sprayer, or other needs, I'd recommend Solujet® Low-Foaming Phosphate-Free Liquid.  It is powerful, effective, economical, and widely used in labs, pharma, medical device, biotech and related industries across the globe.
Regardless of the method, fingerprints will consist of oils that the powerful emulsifying surfactants Alconox, Inc. can bring to bear are ready to assist with.
Note that sometimes on polished metal surfaces or other sensitive substrates, fingerprints that are left on the surface can actually corrode or etch the surface leaving the imprint of a fingerprint.  This etch is not a residue that can be removed.  To remove an etch, you have to polish the substrate again.
To request these or any Alconox, Inc. detergents for free, please complete the questionnaire at Get Sample.  For more information about any one of our Alconox, Inc. detergents, consult the technical bulletin for each product. Or click here to access each of our detergent's  Safety Data Sheets.
Do you have a critical cleaning question for the experts at Alconox, Inc.?  Search TechNotes to see if it's been answered before or Ask Alconox.
Contact us any time: cleaning@alconox.com