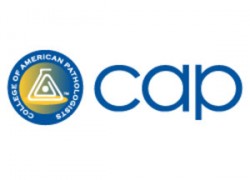 Q. To comply with the College of American Pathologists (CAP) laboratory accreditation inspection questionnaire you need to check for detergent residues on your glassware to assure that good rinsing procedures are being used.
A. To comply with the testing requirements, you can follow the procedures on "CAP Residue Detection Methods." This bulletin outlines various choices to use a pH meter, Bromothymol Blue (BSP) dye pH indicator, and detergent detection test kits to perform the tests.
This also establishes compliance with:
National Environmental Laboratory Accreditation Conference (NELAC) in 2003,
The NELAC Institute (NLI) 2009/2016 Laboratory Standards
National Environmental Laboratory Accreditation Program (NELAP)
Not all methods can be used for all cleaners. Only alkaline cleaners such as Alconox, Liquinox, and Solujet (to name a few) can be detected using BSP dye. Only alkaline or acidic cleaners can be detected using a pH meter. Neutral cleaners such as Luminox or Alcotabs must be detected using a detergent test kit.
To request an Alconox, Inc. detergent for free, please complete the questionnaire at Get Sample. For more information about any one of our Alconox, Inc. detergents, consult the technical bulletin for each product. Or click here to access each of our detergent's  Safety Data Sheets.
Do you have a critical cleaning question for the experts at Alconox, Inc.?  Search TechNotes to see if it's been answered before or Ask Alconox.
Contact us any time: cleaning@alconox.com