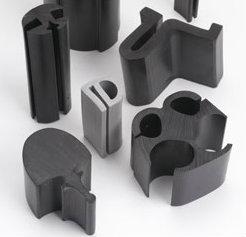 Q. We want to check on the chemical compatibility of Alconox® cleaner with Neoprene to determine if it will compromise the integrity and properties of our parts. I have been unable to find much chemical compatibility data for Alconox® exposure to Neoprene online so I'm hoping you can provide some help.
A. According to chemical compatibility charts, Neoprene is rated B= Good — Minor Effect, slight corrosion or discoloration in contact with detergents. In general Alconox® is a mild detergent. One of the main ingredients in Alconox® are sodium carbonates. These carbonates are rated A = excellent for compatibility with Neoprene. We would expect Alconox® to have a very minor effect on Neoprene.
Click for the Alconox® Technical Bulletin and SDS. If you have an application question for Alconox Inc. click Ask Alconox.