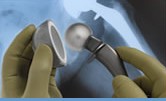 Q. What are health and safety considerations when selecting and using a cleaning agent for Medical Devices?
A. Human health and safety considerations for medical device cleaners include detergent toxicity, corrosivity, reactivity, and flammability. These considerations can be evaluated by reviewing a Safety Data Sheet for the solvent, chemical, or detergent with which you intend to clean.
The detergent(s) you choose for use as medical device cleaners in your application preferably should: be formulated to minimize health-safety concerns while still offering outstanding cleaning performance; not contain any hazardous ingredients listed on the OSHA standard and Hazardous Substance List 29CFR1910 subpart Z; not have flash points or stability hazards.
Many detergents strong enough to remove fingerprints can remove oils from skin and, therefore, have the potential to dry out skin and cause "dishpan hands." This is especially true of detergents designed for machine spray washing.   These detergents are to effectively perform in the limited contact time afforded during spray cleaning, and without the added benefits of mechanical energy associated with manual cleanign operations.  Consequently, they are typically considered to be more aggressive detergents.
Protective neoprene, butyl, rubber, or vinyl gloves are recommended for any extensive manual cleaning operation. In addition, many detergents are potential eye irritants, and should not be used without eye protection.
For further information please do not hesitate to contact us.
To request any Alconox, Inc. detergents for free, please complete the questionnaire at Get Sample.  For more information about any one of our Alconox, Inc. detergents, consult the technical bulletin for each product. Or click here to access each of our detergent's  Safety Data Sheets.
Do you have a critical cleaning question for the experts at Alconox, Inc.?  Search TechNotes to see if it's been answered before or Ask Alconox.
Contact us any time: cleaning@alconox.com