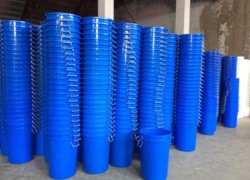 Q. I am a validation manager and we use Liquinox in multiple pieces of equipment across our manufacturing site. While witnessing our cleaning, I noticed the dilution instructions are not being followed. Instead, operators are adding some squirts/pumps/pours from the bottle into a bucket with purified water. Does Liquinox have a range of effective concentration?  Do you have auto-mix ideas or other dosing solutions for customers facing this issue of accurate formulation?  
A. Yes, Liquinox® Critical Cleaning Liquid Detergent has a range of 0.5% to 2% concentration for effective detergency and capacity in most cleaning environments. Detergency is defined as the ability to remove a given soil. Cleaning capacity is defined as the amount of a given soil that can be removed.  
When above 2%, the detergency is comparable or slightly superior to the 0.5-2 range, however, greater amounts of rinsing are required. The capacity is notably increased. 
Going below 0.3% dilutes the critical micelle concentration of the emulsifiers and the amount of emulsifying detergency drops considerably.  In short, not a procedure we recommend, at all.  
The 0.5% to 2.0% range has a cleaning capacity that works well for light and moderate soil removal. For highly difficult residues such as silicone oils, or for grossly soiled substrates, testing should be done to determine if a higher concentration may be required.
We generally recommend a use at 1-2% concentration for Liquinox detergent.
We do not supply any automated dosing equipment, although aftermarket solutions exist for our products. We do offer hand pumps that dispense roughly 1 fluid ounce (30mL) per plunge, which it sounds like you're using. If your buckets are of uniform size and operators can be trained to fill the buckets to a roughly uniform level of water, then a number of strokes on the pump per bucket can be derived to make a 0.5% to 2.0% solution.  These hand pumps can work with quarts or gallons for assistance with more accurate formulation.
You will have to be mindful of slight variations such as a plunge from an unprimed pump, which might vary in the +/- 15% range. And of course, if bucket sizes vary, you will have to calculate those variations.
You could also pre-make-up stock solutions of 1-2% Liquinox solution at one controlled location using more precise measuring devices to fill stock containers. These stock solutions, which are now done with an accurate formulation, should be expiration date controlled.  A diluted Liquinox solution should be stored closed between use and should not be used after 2 weeks from the date of dilution so as to avoid concerns of microbial growth.
The above guidelines can be applied to most if not all of our detergent products.  We are happy to discuss details of other detergents at any time.
To request this or any Alconox, Inc. detergents for free, please complete the questionnaire at Get Sample. For more information about any one of our Alconox, Inc. detergents, consult the technical bulletin for each product. Or click here to access each of our detergent's Safety Data Sheets.
Do you have a critical cleaning question for the experts at Alconox, Inc.?  Search TechNotes to see if it's been answered before or Ask Alconox.
Contact us any time: cleaning@alconox.com