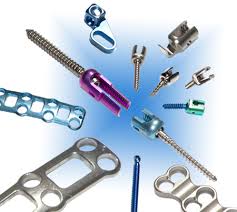 Q. We are looking to use Liquinox in an automated machine for medical device cleaning. The cleaner would be agitated ultrasonically and pumped to/from the storage tank by magnetic drive pumps. We are worried that the Liquinox will foam during the transfer by pump. Is this a valid concern? If so, is there an alternative cleaner that we could use in place of the Liquinox?
A. Liquinox® Critical Cleaning Liquid detergent solutions will foam if there is agitation at an air/solution interface. If you can design the medical device cleaning fluid transfer in your machine to minimize agitation at any air/solution interface, then you can use Liquinox detergent. Liquinox solutions can be pumped as long as there is no entrained air in the lines. By designing inlet/outlet locations at the bottom of chambers and making sure pumps are located below chambers so they have positive head pressure during priming, you can typically minimize foam to the point where Liquinox detergent can be used.  Sometimes, such a setup is of course not feasible.  We would certainly recommend engineering trial runs to confirm an appropriate set up.
If these engineering controls are not practical for some reason, then you would want to use a low foaming detergent. We would recommend using Solujet® Low-Foaming Phosphate-Free Liquid as a low foaming detergent. Note that as a rule, low foaming detergents will be higher pH than high foaming detergents.  This is to compensate for the lower emulsifying capabilities of low foaming surfactants, the absence of mechanical force as a removal mechanism, and to perform faster in the high agitation environments where these kinds of detergents are typically used.
For further information please do not hesitate to contact us.
To request this or any Alconox, Inc. detergents for free, please complete the questionnaire at Get Sample.  For more information about any one of our Alconox, Inc. detergents, consult the technical bulletin for each product. Or click here to access each of our detergent's  Safety Data Sheets.
Do you have a critical cleaning question for the experts at Alconox, Inc.?  Search TechNotes to see if it's been answered before or Ask Alconox.
Contact us any time: cleaning@alconox.com