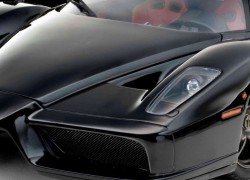 Q. We make automotive pressure transducers. These are stainless steel automotive pressure sensors with baked on carbon and combustion deposits. Do you have a detergent recommendation?
A. Cleaning Automotive Pressure Sensors and the deposits on them can certainly be tough.  Use a hot 2-3% Alcojet® Low Foaming Powdered Detergent or Detonox® Ultimate Precision Cleaner solution (20-30 g/L) to clean stainless steel pressure sensors with combustion deposits.
Keylajet® Low-foaming High Alkaline Liquid should also be considered, especially for steel parts or cast iron (not recommended for aluminum).
Use the hottest solution that is practical for you to use. Rinse with very hot water as well, at minimum for the initial rinse.  Micelles that form may otherwise be broken if there is a thermal differential between the wash and rinse.  You would then risk redepositing what you are removing.  Scrubbing or ultrasonic cleaning will speed up the cleaning process.
To request an Alconox, Inc. detergent for free, please complete the questionnaire at Get Sample. For more information about any one of our Alconox, Inc. detergents, consult the technical bulletin for each product. Or click here to access each of our detergent's  Safety Data Sheets.
Do you have a critical cleaning question for the experts at Alconox, Inc.?  Search TechNotes to see if it's been answered before or Ask Alconox.
Contact us any time: cleaning@alconox.com