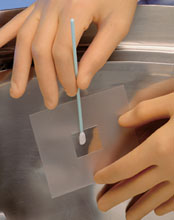 Q. What types of biocompatibility data does Alconox Inc. provide for detergents commonly used in medical device cleaning validation?
A. Setting residue acceptance limits as part of your medical device cleaning validation is much easier when appropriate biocompatibility data is available about the critical cleaning detergent you are using. To help assess the biological effects of cleaner residues, Alconox, Inc. conducted extensive evaluations of biocompatibility of its Liquinox and Citranox detergents.
Along with the typical oral toxicity data, Alconox also provides dermal irritation, dermal sensitization, intracutaneous injection, cytotoxicity, and systemic injection toxicity data. These types of relevant data will assist you in setting the most scientific and exposure specific residue acceptance limits. As a result, the derived limits are more practical to achieve, as they are not based on conservative estimates.
For additional technical information on cleaning validation, please Download:
To request an Alconox Inc. detergent for free, please complete the questionnaire at Get Sample. For more information about any one of our Alconox Inc. detergents, consult the technical bulletin for each product. Or click here to access each of our detergent's Safety Data Sheets.
Do you have a critical cleaning question for the experts at Alconox, Inc.? Search TechNotes to see if it's been answered before or Ask Alconox.
Contact us any time: cleaning@alconox.com