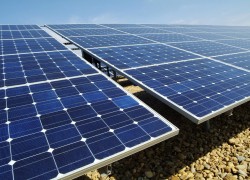 Q. We manufacture solar modules for building components. During the manufacturing process we are required to perform a "Wet Hi Pot Test." The modules are immersed in a solution and tested. The manufacturer of the test equipment said that some of his customers are using the Liquinox detergent in a 300 to 1 ratio for the solution. Would this give us the required: 0.03 N/m surface tension 35 ohms/m resistance? Any help would be greatly appreciated.
A. The Sandia National Lab Evaluation Tests for Photovoltaics calls for the use of a 0.3% Liquinox® Critical Cleaning Liquid Detergent in deionized water for use in a High Voltage Standoff (Hipot) test. The 0.3% solution of Liquinox detergent is specified to have a 35 ohm/m +/- 1 ohm/m resistance and a 30-35 dyne/cm surface tension. To make a 0.3% Liquinox solution you add 3 mL of Liquinox to 997 mL of water, or technically a 332 to 1 ratio of Liquinox® to water. A 300 to 1 ratio would probably work, but it is more correct to use a 332 to 1 ratio.
To request an Alconox, Inc. detergent for free, please complete the questionnaire at Get Sample. For more information about any one of our Alconox, Inc. detergents, consult the technical bulletin for each product. Or click here to access each of our detergent's Safety Data Sheets.
Do you have a critical cleaning question for the experts at Alconox, Inc.?  Search TechNotes to see if it's been answered before or Ask Alconox.
Contact us any time: cleaning@alconox.com