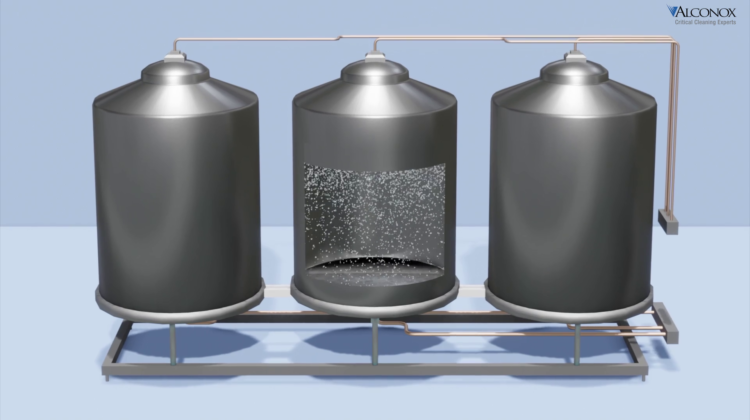 Q: We are starting a new bioprocessing facility where we will be cleaning stainless steel tanks via a Clean-In-Place sprayball system. How do I approximate how much CIP detergent I will need per tank? We are considering Alcojet or Solujet, follow by an acidic rinse with Citrajet. Is this a good plan? Any advice?
A: A good rule of thumb we use is you need about 10% of the overall tank volume as cleaning solution to properly Clean-In-Place (CIP). For example, a 2000 L tank should need around 200 L of wash solution.
Alcojet® Low Foaming Powdered Detergent and Solujet® Low-Foaming Phosphate-Free Liquid are both powerful emulsifiers of organic and oily residues, and widely used in automated washing systems. I would recommend Solujet detergent in your case as it is a liquid concentrate.
For this application, to make a 1-2% Solujet, use 2-4L in 200L of wash water. Although some residues are exceptions, we mostly recommend the hottest practical temperature, 70-80C (160-180F) to facilitate cleaning of typical bioprocessing and organic residues. It is best practice to have that initial rinse be (or around) equal temperature as well. This is to avoid thermal shock to any micelles that have formed and the risk of redepositing the removed residue.
Citrajet cleaner is an excellent choice for the acid rinse and to remove any remaining inorganic, acid labile residues. And for bioburden control where applicable. The same recommendations for concentration and rinse temperature apply.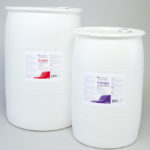 Solujet and Citrajet cleaners indeed provide a potent CIP detergent combination, and are widely used as such across the globe.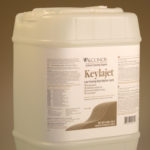 We of course can also employ one of our newest detergents, Keylajet® Low-foaming High Alkaline Liquid, for any residues that are extremely challenging, as can be found with certain tablet coatings, lotions, ointments, cosmetics, etc. Citrajet cleaner would then follow with an acid rinse in these cases as well.
To request these or any Alconox, Inc. detergent for free, please complete the questionnaire at Get Sample. For more information about any one of our Alconox, Inc. detergents, consult the technical bulletin for each product. Or click here to access each of our detergent's Safety Data Sheets.
Do you have a critical cleaning question for the experts at Alconox, Inc.? Search TechNotes to see if it's been answered before or Ask Alconox.
Contact us any time: cleaning@alconox.com