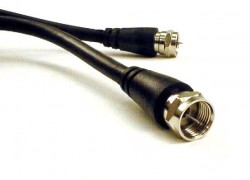 Q. I need to strip a silicone coating from a small coaxial cable. We currently use a heated ultrasonic cleaner with about 1.5 gallon reservoir with a pretty harsh solvent. We need an explosion proof heated ultrasonic cleaner or a recommendation.
A. In this case, we can definitely provide a recommendation.  If you want to avoid having to use an explosion proof ultrasonic with a solvent, we recommend you use a very hot 2-3% Detonox® Ultimate Precision Cleaner (20 – 30 mL/L) or 3-5% Alconox® Powdered Precision Cleaner (30 – 50 g/L) to remove silicon oil residues from a coaxial cable. Be sure to use very hot rinse water at the same temperature as the wash solution to avoid breaking the emulsions that form and redepositing the silicon oil. Note that Alconox will not remove silicone rubber.  It will remove silicone oils and grease, so it will depend on the nature of the silicone coating.
To request this or any Alconox, Inc. detergents for free, please complete the questionnaire at Get Sample. For more information about any one of our Alconox, Inc. detergents, consult the technical bulletin for each product. Or click here to access each of our detergent's  Safety Data Sheets.
Do you have a critical cleaning question for the experts at Alconox, Inc.?  Search TechNotes to see if it's been answered before or Ask Alconox.
Contact us any time: cleaning@alconox.com