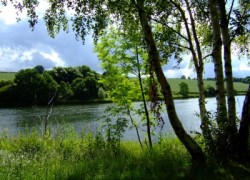 Q: I work in a lab in Ohio and there is a lot of talk now about phosphates causing algae bloom and the resulting microcystins in the drinking water.  Does Alconox have phosphate-free detergents that are good cleaners?
A: Phosphates in agricultural runoff can be an issue and lead to algae blooms if that run-off leads to algae containing bodies of water.  Alconox Inc. has an array of excellent, completely phosphate-free detergents for use in environmental testing and similar labs.  For manual cleaning of sampling equipment and the like, Liquinox® Critical Cleaning Liquid Detergent is an excellent emulsifier.  For automated and machine washing, Tergajet® Low Foaming Phosphate-Free Powder and Solujet® Low Foaming Phosphate-Free Liquid can be used in powder-based and liquid-based washers respectively.
To request a sample of any of these detergents please completing the questionnaire at Get Sample.