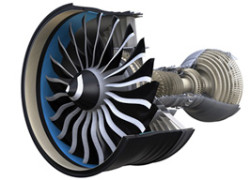 Q. I need a wetting agent for aircraft approval, PMC 1610. Please advise the minimum order quantity, if it is hazardous, the container size, pricing, and where to find the batch/lot certification, shelf life, and date of manufacturing.
A. Thanks for your question about PMC 1610. PMC 1610 is a Pratt & Whitney specification for Alconox® Powdered Precision Cleaner. The smallest size is a 4 lb box (PMC 1610-3) which is our manufacturer's catalog number 1104-1. This is a concentrated detergent that you then make a 1-2% solution with (1.25 – 2.5 oz/gal). A 4 lb box makes 50 gal of cleaning solution. The smallest order is a single 4 lb box. You can purchase this from a dealer at alconox.com/dealers. Each box has a lot number and expiration month stamped on it.
Certificate of Analysis (COA) is available with the manufacturing date. The shelf life is two years from date of manufacture.
Alconox powdered detergent can certainly be used to clean other types of aircraft engine parts.  Feel free to contact us to discuss your specific application.
To request this or any Alconox, Inc. detergents for free, please complete the questionnaire at Get Sample. For more information about any one of our Alconox, Inc. detergents, consult the technical bulletin for each product. Or click here to access each of our detergent's  Safety Data Sheets.
Do you have a critical cleaning question for the experts at Alconox, Inc.?  Search TechNotes to see if it's been answered before or Ask Alconox.
Contact us any time: cleaning@alconox.com