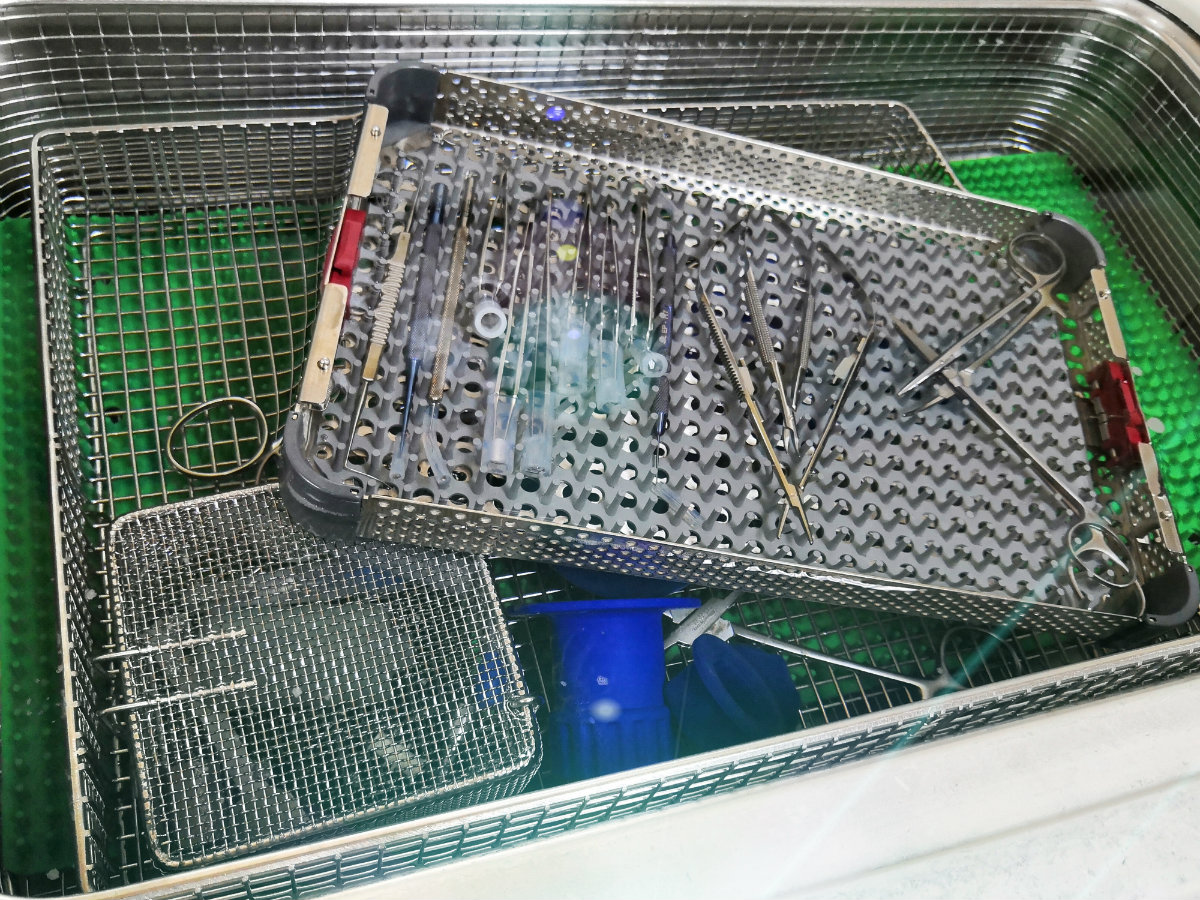 Q: We manufacture medical devices. Can we use our Alconox or Citranox solution more than once? How do we know that we need to change the solution? How do we know our bath life?
A: For the highest level of cleanliness, and to avoid cross contamination, you only use a solution once. In general, in a medical device manufacturing and cleaning operation, an ultrasonic detergent bath will typically easily last for 8 hours.
For example, you can make up a fresh Alconox® Powdered Precision Cleaner and Citranox® Liquid Acid Cleaner and Detergent solution once a day and then verify that the pH has not changed more than 0.5 pH units using a pH meter (do not use pH strips as these are often interfered with by detergents), or that the conductivity has not changed more than 5% over the course of the day from start to end during normal use.
Note that Liquinox® Critical Cleaning Liquid Detergent is a ubiquitously used detergent in medical device cleaning, and the same principles certainly apply.
The lack of change in the pH or conductivity confirms that the bath was not significantly degraded over the course of a single day. I am assuming that there is an 8 hour work day, but if you're working 24/7, then make up a fresh solution at the beginning of each 8 hour shift and then verify acceptability of the bath periodically during the shift.
If, in fact, the pH or conductivity changes more than 0.5 pH units/5% in an 8 hour period, then you cannot use the bath for that long. However, as a work around, you may be able to use a larger tank that has a larger ratio of detergent solution to parts being cleaned, thereby extending ultrasonic bath life. You can also "recharge" a bath by adding in half as much detergent used to make the original solution again. You can read further about bath life extension techniques.
To request these or any Alconox, Inc. detergents for free, please complete the questionnaire at Get Sample. For more information about any one of our Alconox, Inc. detergents, consult the technical bulletin for each product. Or click here to access each of our detergent's Safety Data Sheets.
Do you have a critical cleaning question for the experts at Alconox, Inc.? Search TechNotes to see if it's been answered before or Ask Alconox.
Contact us any time: cleaning@alconox.com