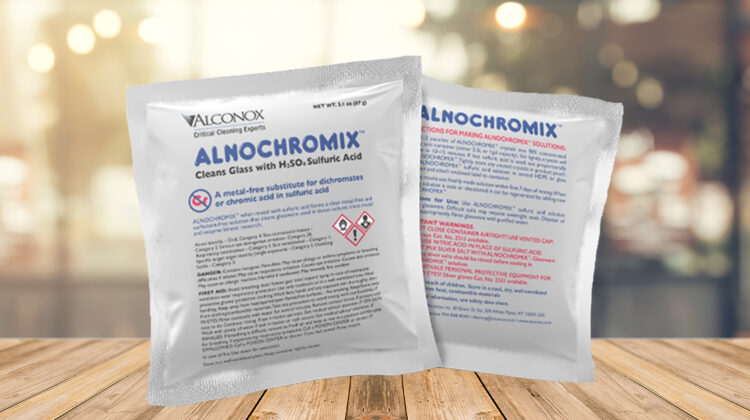 Q: Is the date on the Alnochromix packet a use by date, or an expiration? What is the shelf life of Alnochromix in diluted form? How long is it good for?
A: The dates on the packets of Alnochromix® Oxidizing acid additive are indeed an expiration date. We do not have data supporting use beyond that date.
The shelf life of Alnochromix solution depends on how much you use it. The solution is most effective in the first 7 days after mixing. If or when Alnochromix solution becomes stale or discolored, it can be regenerated by adding additional ALNOCHROMIX® crystals. If the solution has been regenerated several times, or the initial volume has increased substantially due to absorption of moisture, the solution should be disposed of and a completely fresh solution mixed.
To request these or any Alconox Inc. detergent for free, please complete the questionnaire at Get Sample. For more information about any one of our Alconox Inc. detergents, consult the technical bulletin for each product. Or click here to access each of our detergent's Safety Data Sheets.
Do you have a critical cleaning question for the experts at Alconox Inc.? Search TechNotes to see if it's been answered before or Ask Alconox.
Contact us any time: cleaning@alconox.com