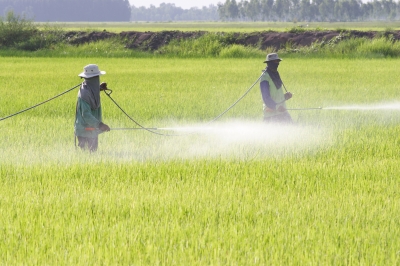 Q. How can I remove pesticides from lab clothing?
A. You may recall we discussed using the detergent additive Tergazyme® Enzyme-Active Powdered Detergent to remove pesticides from clothing. Tergazyme is a phosphate containing enzymatic additive that can supplement your regular laundry detergent to enhance removal of pesticide and other compounds. In a regular home size laundry machine, use 1/8 cup added to your regular detergent. In a larger front loading commercial washer, add 1/4 cup to the regular detergent.
For best results use the longest possible rinse cycle settings available. Tergazyme is not a laundry detergent that contains florescent whitening agents and fragrances. Tergazyme does contain excellent dispersants, emulsifiers and wetting agents that can enhance cleaning significantly.
To request these or any Alconox, Inc. detergents for free, please complete the questionnaire at Get Sample. For more information about any one of our Alconox, Inc. detergents, consult the technical bulletin for each product. Or click here to access each of our detergent's  Safety Data Sheets.
Do you have a critical cleaning question for the experts at Alconox, Inc.?  Search TechNotes to see if it's been answered before or Ask Alconox.
Contact us any time: cleaning@alconox.com