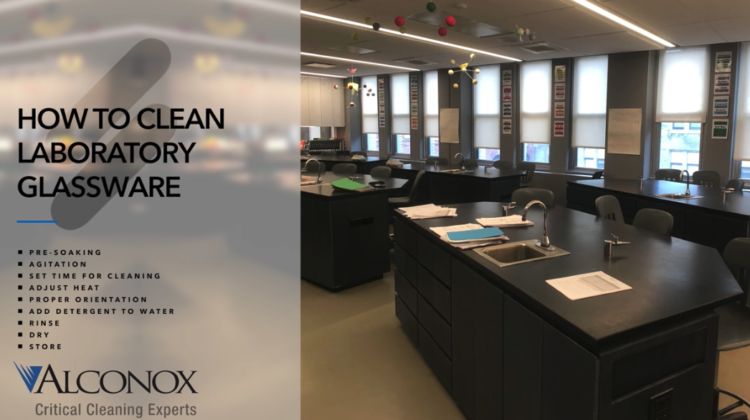 Clean laboratory glassware is essential in all laboratories. No scientist, engineer, laboratory technician, or analyst has time to fail an experiment because of contaminated glassware.
Good, well-built, precision detergents (like the Alconox, Inc. portfolio of course) can make up for quite of bit incomplete, inefficient or incorrect glassware cleaning techniques. To the point, that is why you'll find our detergents across the globe from laboratories ranging from anatomy to zoology. Alconox® Powdered Precision Cleaner, Liquinox® Critical Cleaning Liquid Detergent and the rest of the team go a long way.
But what about when it is a critical cleaning application? When the value of the final product is directly affected by its level of cleanliness?
What procedure is needed then?
Click the Thumbnail Below to watch, share and adopt our latest training video — How To Clean Laboratory Glassware — and learn the 9 guidelines for critical cleaning of glassware exposed to even the toughest of contaminants.
To request this or any Alconox, Inc. detergents for free, please complete the questionnaire at Get Sample. For more information about any one of our Alconox, Inc. detergents, consult the technical bulletin for each product. Or click here to access each of our detergent's Safety Data Sheets.
Do you have a critical cleaning question for the experts at Alconox, Inc.? Search TechNotes to see if it's been answered before or Ask Alconox.
Contact us any time: cleaning@alconox.com