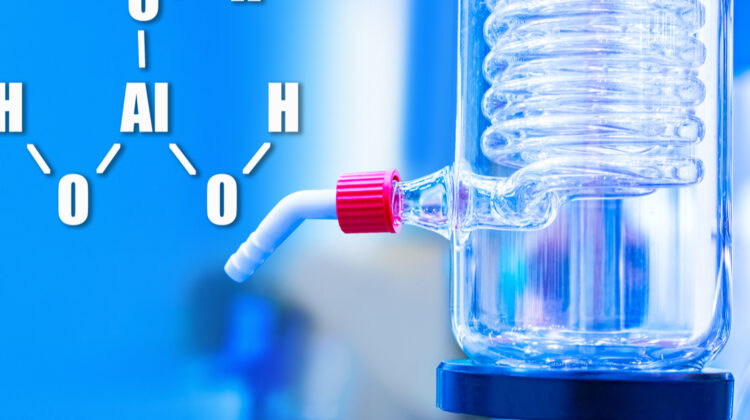 Q: We are currently using Alconox powder. What recommendations are there to remove Hydrated Aluminum Oxide – Al(OH)3 from aluminum?
A: Cleaning hydrated aluminum oxide, or aluminum hydroxide, is not the best of jobs for an emulsifying alkaline cleaner like Alconox powdered detergent. It will certainly do a bit, but it is not ideal. In contrast, Citranox® Liquid Acid Cleaner and Detergent would be effective at removing Al(OH)3. Citranox detergent is a citric acid based cleaner, and is effective at removing inorganic, acid labile residues like salt and, in this case, oxidation.
Use a warm or hot 2% dilution of Citranox for cleaning followed by a water rinse. Citranox detergent will also be effective at removing light to moderate organic residues, like oils and particulates, similar to the Alconox powdered detergent in use. You can evaluate Citranox use as a single step, or continue with the Alconox powder, and use Citranox for only these aluminum hydroxide applications.
If a low foaming option is sought for removal of the hydrated aluminum oxide, a 2% Citrajet® Low-Foam Liquid Acid Cleaner/Rinse will be the answer for use in CIP/washers/high pressure sprayers.
Note: the citric acid detergents discussed here remove most types of oxidation, and in this case, aluminum hydroxide Al(OH)3. However, aluminum oxide – Al2O3 – often requires harsh acids for removal.
To request these or any Alconox Inc. detergent for free, please complete the questionnaire at Get Sample. For more information about any one of our Alconox Inc. detergents, consult the technical bulletin for each product. Or click here to access each of our detergent's Safety Data Sheets.
Do you have a critical cleaning question for the experts at Alconox Inc.? Search TechNotes to see if it's been answered before or Ask Alconox.
Contact us any time: cleaning@alconox.com