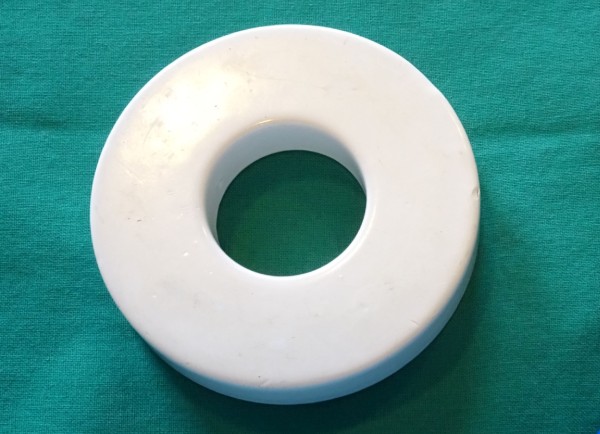 Q. We are looking to clean epoxy coated Neodymium donut magnets. Any oils or contaminants need to be removed prior to epoxy coating. What recommendations can Alconox Inc. provide?
A. The key to the cleaning is going to be very specific to which stage of the process we are concerned with. Typically the first cleaning step should be done after forming and machining.
Generally speaking, you want 2% Citranox® Liquid Acid Cleaner and Detergent in a short cleaning cycle at room temperature or only slightly elevated temperature. This will help prevent oxidation. Follow this with an immediate rinse in RO water, as it is less acidic than DI water (due to carbon dioxide absorption from the air).
Then clean again with Citranox taking note of the orientation of parts; cleaning fixture traits like material, construction and drainage; and type of cleaning cycle such as manual wash, ultrasonic, conveyor wash, agitation wash, etc. This will all affect the cleaning times and temperatures.
After coating and magnetization, do a final cleaning with Citranox and a final rinse, which should be quite simple as compared to the previous clean.
Neodymium processes can be challenging. If questions arise as this process is being optimized, please contact us anytime at cleaning@alconox.com with questions or use our Ask Alconox form.
To request an Alconox Inc. detergent for free, please complete the questionnaire at Get Sample. For more information about any one of our Alconox Inc. detergents, consult the technical bulletin for each product. Or click here to access each of our detergent's Safety Data Sheets.
Do you have a critical cleaning question for the experts at Alconox, Inc.? Search TechNotes to see if it's been answered before or Ask Alconox.
Contact us any time: cleaning@alconox.com