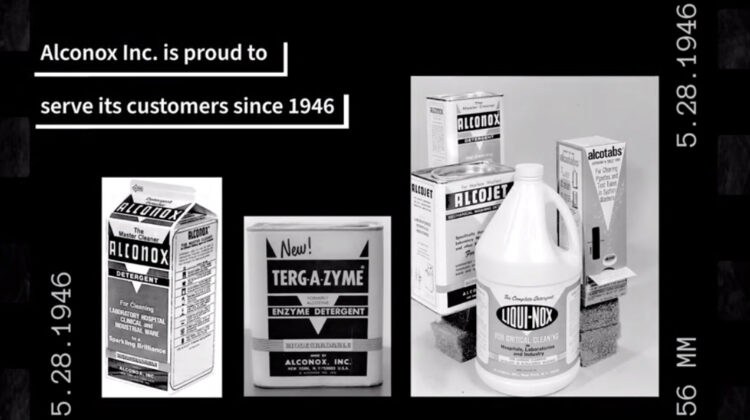 Video testimonials over the years at Pittcon shows….Here are a few people who have shared their experiences using Alconox Inc. Critical Cleaning products in laboratories.
Alconox Inc. offers a full line of aqueous cleaning detergents that can be used in ultrasonic cleaning, manual, soak, or machine washers.
Ideal critical cleaning solutions for industries such as medical device, pharmaceutical, filter, photovoltaic, laboratory, healthcare, precision manufacturing, biotechnology, optical, cosmetic, nuclear, and tattoo instrument cleaning. Review our industries page.
Alconox, Liquinox, Tergazyme, Alcojet, Alcotabs, Detojet, Detergent 8, Citranox, Luminox, Citrajet, Keylajet, Detonox, Solujet and Tergajet are ® registered trademarks of Alconox Inc.
To request any Alconox Inc. detergents for free, please complete the questionnaire at Get Sample. For more information about any one of our Alconox, Inc. detergents, consult the technical bulletin for each product. Or click here to access each of our detergent's Safety Data Sheets.
Do you have a critical cleaning question for the experts at Alconox Inc.? Search TechNotes to see if it's been answered before or Ask Alconox.
Contact us any time: cleaning@alconox.com