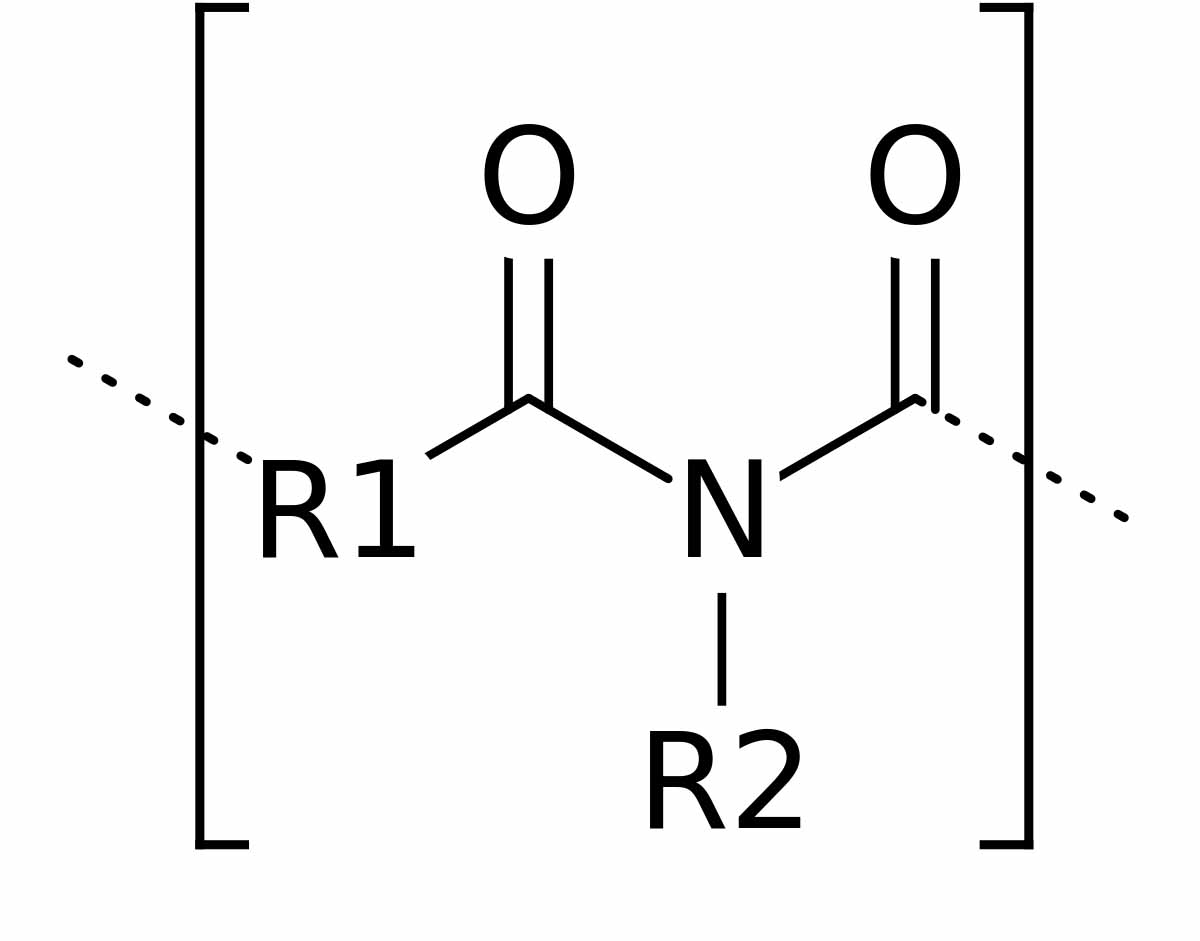 Q.  How do you remove silicone oil from polyimide surfaces during a lamination process (polyimide bonded to Inconel metal foils)? The oil is only contacting the polyimide. What can be used to clean this polyimide surface that will leave behind no residue?
A.  Silicone oil is are very tenacious and difficult to remove. Polyimides are somewhat delicate and some do not like water, so you will have to confirm these factors with your polyimide manufacturer prior to using our line of aqueous Alconox, Inc. cleaners. Moreover, polyimides often don't tolerate alkalinity or high temperature. Typically silicone oils are removed by high emulsifying alkaline cleaners at very high temperatures such that the softening point of the silicone is reached, facilitating removal.
For most silicone oil cleaning we recommend a 2-3% Alconox® Powdered Precision Cleaner or Detonox® Ultimate Precision Cleaner detergent solution at >170F (~80C) under immersion cleaning. Assuming the polyimide being cleaned is thermoset, you should be okay with high temperature.  However, since there may be a problem with alkaline compatibility, our recommendation in such a case is an acid cleaner, Citranox® Liquid Acid Cleaner and Detergent. Specifically a 4-5% Citranox detergent solution at the above mentioned high temperature using immersion cleaning, ideally in an ultrasonic tank if that is available.  Alternatively, it can also be done by soaking and using some sort of devise to mechanically clean with, i.e. a wipe or soft brush.
Citranox detergent is a high emulsifying mild acid (pH 2.5) cleaner that has the best chance to clean silicone oils where alkalinity is being avoided. We suggest that you try 10-15 minutes in an ultrasonic tank or 30 minutes of soaking followed by some sort of mechanical cleaning.
If the polyimide can not withstand heat, it is less likely the acidic approach would work. We would suggest trying the hottest temperature 2-3% Alconox solution (which is milder than the Detonox solution) that the polyimide will tolerate. Ideally use ultrasonic cleaning or the same soaking/scrubbing process stated above with triple the soak times.
As you can see, this can be a challenge.  We are happy to talk through results and other possibilities based on application specifics.
To request this or any Alconox, Inc. detergents for free, please complete the questionnaire at Get Sample. For more information about any one of our Alconox, Inc. detergents, consult the technical bulletin for each product. Or click here to access each of our detergent's  Safety Data Sheets.
Do you have a critical cleaning question for the experts at Alconox, Inc.?  Search TechNotes to see if it's been answered before or Ask Alconox.
Contact us any time: cleaning@alconox.com