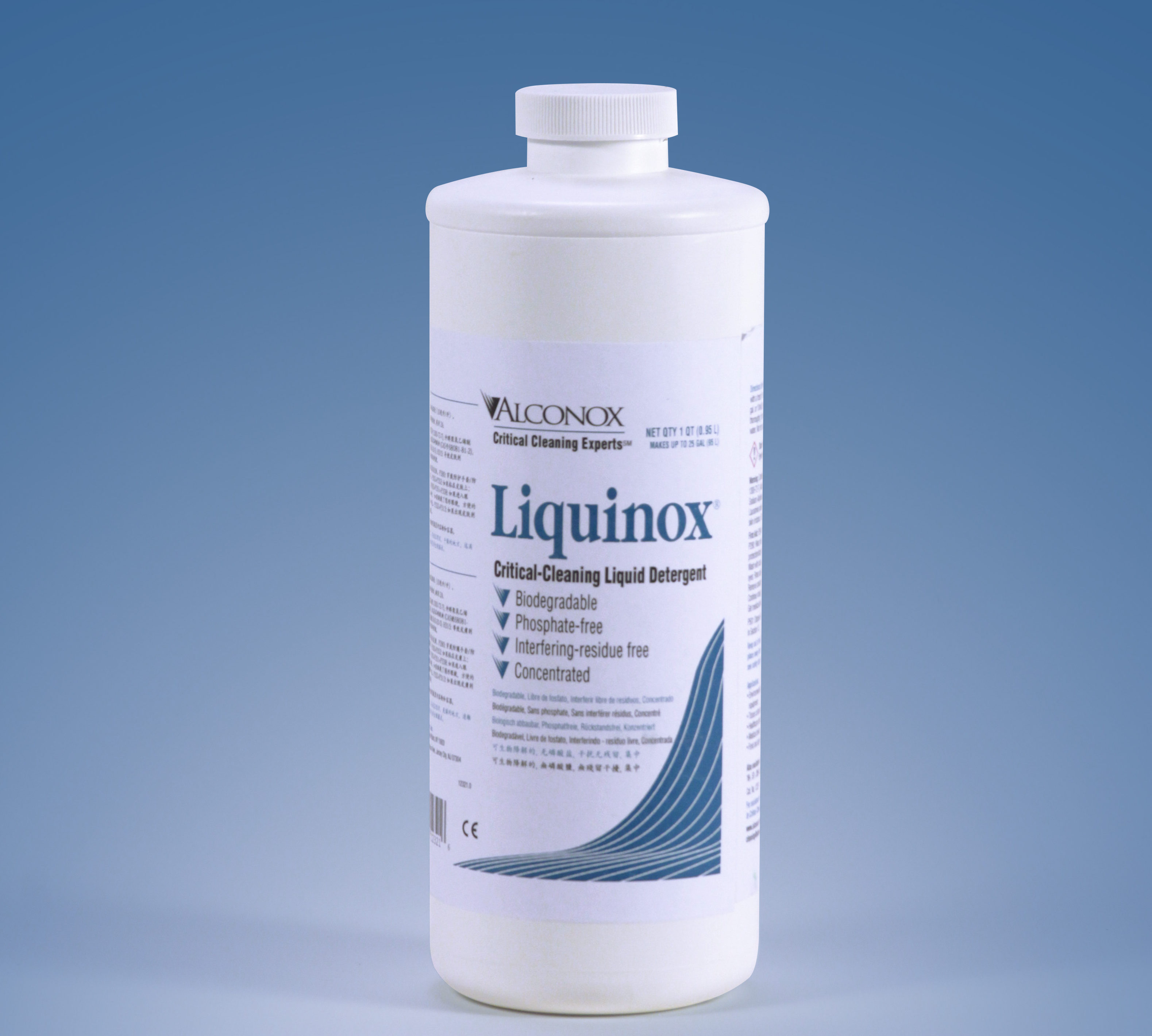 RoboScrub™ cleaner is a private label product manufactured by Alconox Inc. for Tecan US.  This product is discontinued by Tecan US (p/n: 30055105).  Liquinox® Critical Cleaning Liquid Detergent was bottled and labeled as RoboScrub for Tecan US.  As such, the identical replacement for RoboScrub cleaner is Liquinox detergent.  The same Roboscrub 1 quart container of Liquinox detergent is available as manufacturer part number 1232-1 for the single quart or part number 1232 for a case of 12X1 gallon quarts from leading scientific, industrial and internet dealers all over the world.  Our list of dealers.
Happy to discuss further at any time.
To request an Alconox, Inc. detergent for free, please complete the questionnaire at Get Sample. For more information about any one of our Alconox, Inc. detergents, consult the technical bulletin for each product. Or click here to access each of our detergent's  Safety Data Sheets.
Do you have a critical cleaning question for the experts at Alconox, Inc.?  Search TechNotes to see if it's been answered before or Ask Alconox.
Contact us any time: cleaning@alconox.com
®Roboscrub is a trademark of Tecan