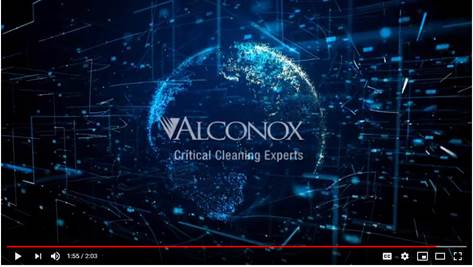 Alconox Inc. has manufactured critical cleaning detergents for over 70 years.
What does it mean to get something "critically clean?" Critical cleaning is necessary when the level of cleaning directly impacts the value of the final product.
What sets Alconox Inc. apart? Our dedication to cleaning and only cleaning. We manufacture and sell critical cleaning products and nothing else.
It is our mission to meet the global critical cleaning needs of scientists and engineers by supplying American-made, high-quality detergents with expert technical support. We strand at the ready for any critical cleaning challenge — any surface, any cleaning mechanism and any residue combination.
Watch to learn about the industries we serve, the products we sell and the research and support we offer. We'll help make your products and process more than just clean. We'll make them critically clean.
To request an Alconox Inc. detergent for free, please complete the questionnaire at Get Sample. For more information about any one of our Alconox, Inc. detergents, consult the technical bulletin for each product. Or click here to access each of our detergent's Safety Data Sheets.
Do you have a critical cleaning question for the experts at Alconox Inc.? Search TechNotes to see if it's been answered before or Ask Alconox.
Contact us any time: cleaning@alconox.com