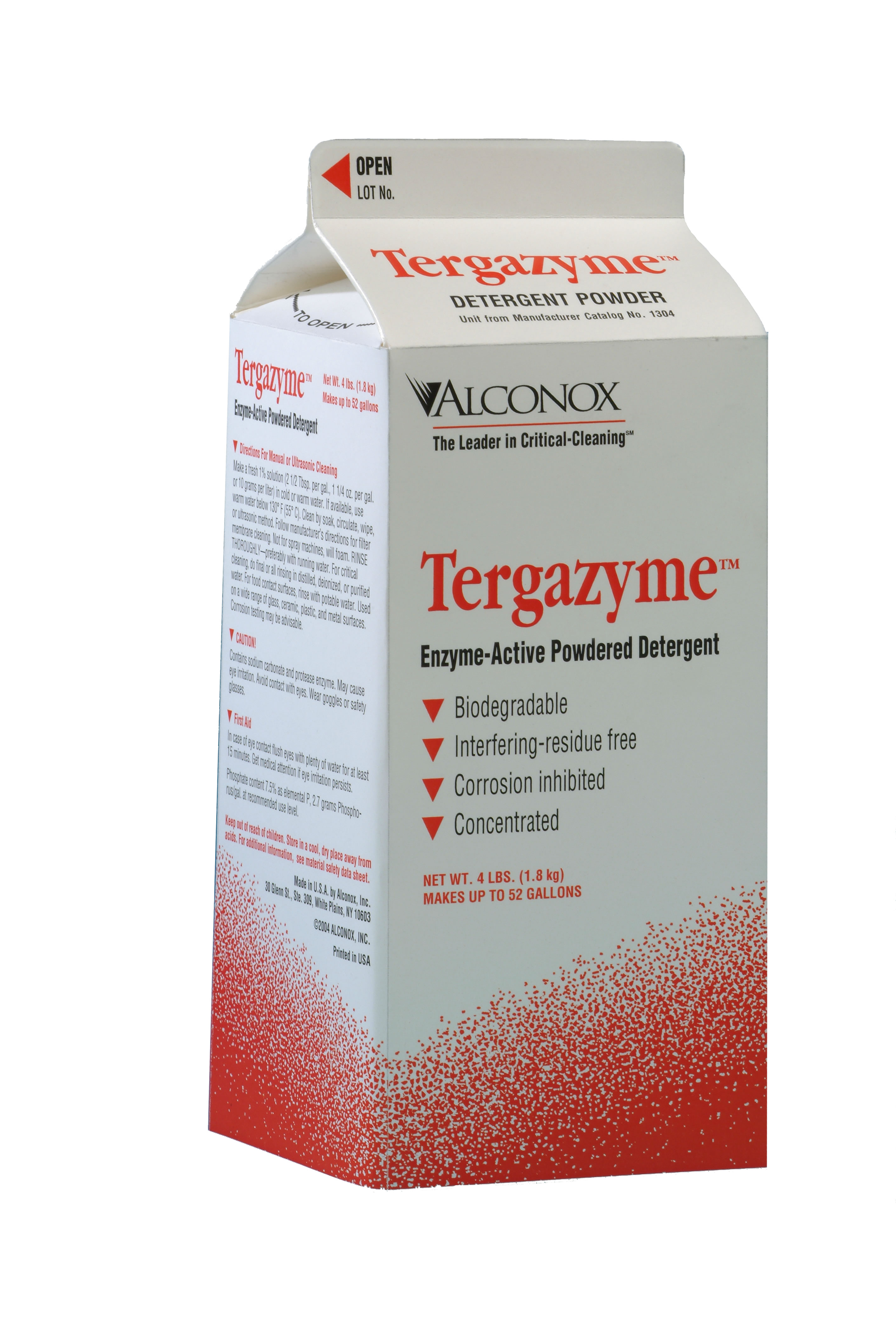 Q. We need documentation as to how long a 1% Tergazyme solution may be kept at ambient temperature and used for. Currently we make fresh daily and waste much solution. We would like to keep a 1% solution for cleaning salt buffers from metal longer than 1 day. Documentation is needed to do so.
A. Use a Tergazyme solution within 8 hours of dissolving the powder in water.  The enzyme in Tergazyme will digest itself.  There is sufficient enzyme to provide good enzymatic detergency for at least 8 hours under normal use conditions.  Do  not exceed solution  temperature of 130 deg F (55 deg C).
To request a free Tergazyme enzymatic detergent sample, please visit Get Sample.
To ask our technical support team a critical cleaning question, please complete the form at Ask Alconox.