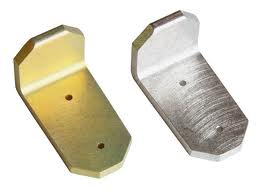 Q. We are starting a new cleaning process and are looking for recommendations as to what cleaner(s) to use for cleaning plastics and chromated aluminum parts in a dishwasher. We currently use deionized water with no cleaner and are having problems.
A. Thanks for your question on how to clean chromated aluminum and plastic parts in a dishwasher. Assuming this is a household dishwasher, I recommend you use Alcojet powdered detergent as dispensed in the little cup designed to hold detergent.
Be careful with loading parts in the washer to avoid having any upward facing cups that will hold wash water that will contaminate the next rinse cycles and lead to water spots as dirty wash solution is spread around in the wash cycle and then evaporated on to your parts.
If these are heat sensitive plastics, you would not want to use the sani-wash or whatever extra hot cleaning cycle the machine may have. If these are not heat sensitive parts, then generally the hot cycle will clean better. Insofar as you probably have had some success with just hot water, possibly this is not that difficult a cleaning application and you may not need to use the hottest wash cycle.